About Us
UAE corporate investigators, is a leading investigation and risk protection group that aims to provide high quality services all across the globe in support of its clients. more about us
Our Services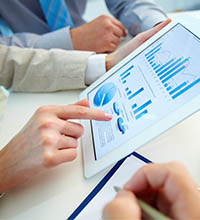 About UAE Corporate Investigators
UAECorporateInvestigators.com, one of the most prominent risk protection service providing groups of UAE offering comprehensive range of Professional Investigation Services to individuals, corporate organizations, financial institutions, attorneys and insurance companies located all across the globe. From corporate related fraud, insurance claim fraud, infringement, process service to locating a missing debtor, our professional corporate investigators are well specialized in providing best customized solutions to any complex matter. With years of expertise and global network of partners and associates, we take up pride in claiming as one of the preeminent fraud and risk management firm offering best investigation services in all major areas of UAE and nationwide. UAE risk Investigation agency is one of the few finest corporate investigation companies having ample experience in assisting clients in many complex cases in the field of Corporate Fraud, Corporate Due Diligence, Fraud Claim Investigations, IP Right investigations and Enforcement and Process Service. With a vast global network of partners and associates in more than 115 countries, we are able to deliver exceptional tailor made solutions to various business houses and entities all around the world.

Our goal is to provide with appropriate solutions which helps clients in safeguarding their reputation, assets as well as decision making process. Our team of dedicated corporate investigators ensures rapid results to our clients without compromising the confidentiality and assure to keep maximum transparency in throughout the process. Our best corporate investigation services are listed below:
CORPORATE INVESTIGATION SERVICES IN UAE
IPR INVESTIGATIONS SERVIVES IN UAE
INSURANCE INVESTIGATIONS SERVICES IN UAE
VERIFICATION AND BACKGROUND CHECK SERVICES IN UAE
SKIP TRACING SERVICES & PROCESS SERVICES IN UAE
Our company provides high quality corporate risk protection services at affordable and competitive price. We commit ourselves to consider each case with utmost precision and care. We take up the commitment to clients for quick response, world class quality service and professional final report. We are also well trained to conduct discreet investigations.

Our team assures of success related results and maintain complete confidentiality pertaining to each case we undertake. Each query will be dealt with in a sensitive and understanding manner. We aim to deliver fastest customized solutions and corporate security needs whenever wherever required considering the clients requirements. Our focus is to achieve complete satisfaction and to maintain long term relationship with the clients.

We are much capable of offering wide range of risk investigation services to many regions of UAE including Abu Dhabi, Ajman, Al Ain, Al Usayli, Al Yahar, Bidiyah, Daftah, Dhadna, Dibba Al-Fujairah, Dibba Al-Hisn, Dubai, Fujairah, Kalba, Kawr Fakkan, Mina' Jabal 'Ali, Mina Zayid, Ras al-Khaimah, Ruwais, Sharjah, Sila etc. For any kind of Information on process service, kindly contact us on [email protected].