Process Services & Skip Tracing
Home > Services > Process Services & Skip Tracing
About Us
UAE corporate investigators, is a leading investigation and risk protection group that aims to provide high quality services all across the globe in support of its clients. more about us
Our Services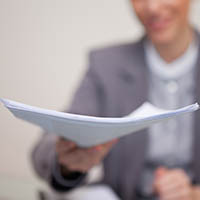 Process Servers & Serving Legal Documents in UAE
Our team of professional process servers of UAE with their years of expertise and immense knowledge are able to serve all kinds of Civil Matters, Matrimonial, Divorce, Child Custody Matters, Family related issues and Corporate & Business Matters throughout UAE and worldwide. With the better understanding of regulations and procedures of each country, UAE risk Protection Company are capable to serve documents to clients in both informal as well as through The Hague convention. UAE process Service Company has a wide global network of partners and associates in more than in 115 countries which helps us to deliver the documents/summons within the fixed time frame and at affordable prices. Our corporate investigators are regarded as finest process servers of UAE for offering vast range of process services in efficient and effective manner.

Our process services are mentioned below:
Serving Documents, Summons & Complaints in UAE
Serving Petitions by experienced process server
Serving Petitions Serving Other Judicial and Extra-Judicial documents in Civil and Commercial Matters
Our risk protection group of UAE has successfully achieved a reputation of process serving in every corner of the world in timely and professional manner. The mission of our professional and reliable process servers of UAE is to consider requirements and needs of clients at first priority and strive to manage and serve summons/complaints/documents accordingly. Our investigation agency is a great support for many corporations, local & international businesses, solicitors/proprietors, private individuals who intend to conduct process service. We can also provide our assistance in translating the regional languages for the better understanding of clients. We assure to handle each case with utmost care and maintain complete transparency and confidentiality. For further information or to utilize our process service, kindly contact us on [email protected].
Skip Tracing Services in UAE
Our team of professional skip tracers of UAE has years of expertise to identify any missing debtors, absconded individuals, conducting business and company searches and in tracing down defendants and witnesses based any corner of the world. We are regarded as one of the best skip tracers in all regions of Middle East and nationwide. With limitless accurate database and latest technologies, are skip tracers were able to locate the unscrupulous person at much faster rate. Our skip tracers of UAE are well specialized to locate and gather in-depth information on the whereabouts of the missing individual/organizations in a much effective and professional manner. Our detailed report meets all specifications required by clients such as tracking past and current locations, change in name if any, licenses, company registrations etc and many other information. Our great network of partners and associates in more than 115 countries has helped us to undertake cases at larger scale and has let us achieve a reputation of being the finest and reliable skip tracers of UAE.

Our services are mentioned below:
Skip Tracing of missing debtors
Status Enquiry and other Skip Tracing Services
Tracing of Missing persons
Tracing of Defendants & Witness
Tracing of Business and company searches
UAE skip tracers have unique methods and knowledge which helps them to track down complex cases in an effective and efficient manner. Our excellent and high calibre team of skip tracing investigators in UAE is capable to carry out discreet investigations. We assure to maintain the confidentiality while dealing with every assignment. For more information or to obtain our skip tracing services, contact us on kindly contact us on [email protected].